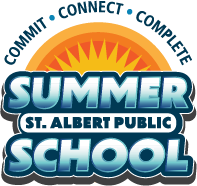 Our 2024 high school Summer School will be hosted at Paul Kane High School, 12 Cunningham Road, St. Albert. Registration will open in the spring.

Email: summerschool@spschools.org
Phone: 587.764.1230
All courses will run subject to enrollment. Please register early to ensure a class is offered. Please refer to the Summer School website for information on courses and registration.