Transportation Services uses a suite of transportation products called BusPlanner. Parents who have registered their children for yellow bus service will receive instructions to obtain access to the transportation portal and the Chipmunk App. Highlights include:
All info, including your child's route number, bus stop and pick-up and drop-off times are online.
If schedules or routes change during the year, everyone on that route will receive an automatic notification via email (parents must sign up for notifications in BusPlanner to receive these notifications).
BusPlanner Delays App
The app will display:
Delay and cancellation notices for specific routes or runs
General notices for subscribers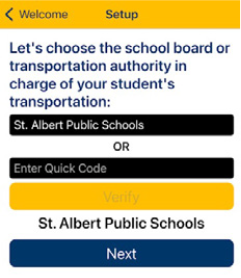 Getting Started
When you install and open the app for the first time, the "Welcome to BusPlanner Delays" page will open. Click Next to move on to the Setup page.
The Setup page will open. Choose St. Albert Public Schools from the dropdown.
Click Verify. If your dropdown selection is valid, a welcome message will appear.
Click Next.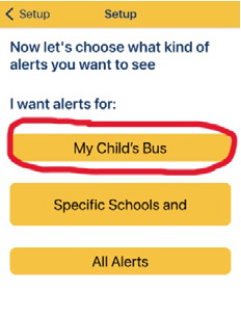 Adding Route Notifications
First, add the school that your child attends:
On the Settings page, click My Child's Bus.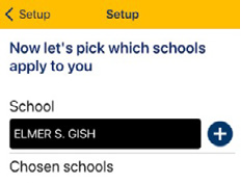 Choose a School from the dropdown menu.
Click the + button. The school will appear in the list below the dropdown.
Click Next.
Choosing your Child's Route
Choose a Route/Run from the drop-down
Click OK, then the + button. The route will appear in blue in the list below.
Click Done. You will be prompted to restart the app. This is done by clearing your app.
Any route delays or cancellations will be listed on the main page.
If there are no delays or cancellations, the routes will not appear.
Chipmunk Bus Tracker App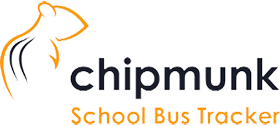 The Chipmunk App allows parents to see the location, travel direction and estimated arrival time of your child's bus. It also allows you to receive direct notifications of any delays or cancellations.