Diploma Program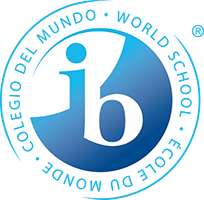 The International Baccalaureate (IB) Diploma Program is a comprehensive, internationally-based program of studies attractive to the student who is motivated and intent on pursuing university studies.

This program offers challenges and experiences beyond the regular Alberta high school diploma program and is designed to provide students with a balanced education, including all the major disciplines: Languages (English plus French or Spanish), Experimental Sciences (Biology and Chemistry), Social Sciences and Mathematics, along with individual electives.

The IB Diploma Program is open to students seeking a more challenging educational experience with an international cross-curricular focus and high standards for participation and achievement. The IB curriculum and the Alberta curriculum are interwoven throughout the courses taken in Grades 11 and 12. This program is recognized by universities internationally.