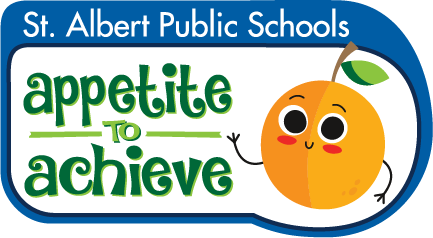 Research shows a definite link between nutritious breakfasts and students' performance, behaviour and attitude in schools. Children who eat a healthy, balanced diet are more energetic, have longer attention spans and better problem-solving skills. Children who are hungry simply cannot learn to the best of their ability.
How we support nutrition in schools
Through Appetite to Achieve, we provide breakfast, snacks or lunches to more than 250 students each school day. This has been funded through school funds, recycling, school concessions and community partnerships. To continue this vital program, we need support.
The Saint City Rotary has been a major sponsor of the Appetite to Achieve program. Alberta Education has also provided support for nutrition programs in schools. We are extremely grateful for their support. 
For more information, please contact Marianne Barrett at 780.460.3712.
Click here to make a donation to Appetite to Achieve.