Facts about our division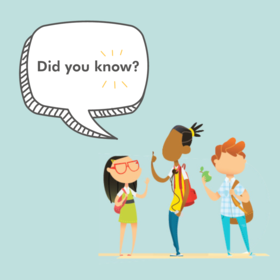 Our division is growing!
Here are facts about our division for the current (2023-24) school year.
657 kindergarten students registered for the 2023-24 school year - the highest in our division's history.
Student enrolment has increased 3% and our division now serve more than 9,500 students.
Enrolment is up 39% since 2012.
All but one cohort grew in size as they moved forward a grade.
Over 2,700 students are in 108 non-permanent classrooms (47 are old portables and 61 are new modulars).
Our jurisdiction is working with the provincial government to plan facilities for the rapid growth of high school students that is imminent.
The budget for 2023-24 is $112 million.
We are one of the largest employers in the City of St. Albert, employing over 900 people.
| | | |
| --- | --- | --- |
|   | Kindergarten Enrollment | Student Enrollment |
| 2012-13 | 486 | 6788 |
| 2013-14 | 495 | 7129 |
| 2014-15 | 598 | 7566 |
| 2015-16 | 548 | 7807 |
| 2016-17 | 571 | 8039 |
| 2017-18 | 603 | 8307 |
| 2018-19 | 596 | 8579 |
| 2019-20 | 612 | 8803 |
| 2020-21 | 608 | 8737 |
| 2021-22 | 625 | 8865 |
| 2022-23 | 624 | 9118 |
| 2023-24 | 657 | 9550 |